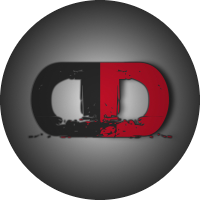 DapperDuff
Check out what services I use in my daily productivity.
. Affiliates .
ReliableSite
ReliableSite is our go-to for Dedicated Servers with Datacenters in New York, Los Angeles, and Miami. They provide the best price to performance and reliability in mind.
BuyVM by FranTech
BuyVM by FranTech Solutions is our go-to for VPS servers for anything from a basic VPN Service to a full-scale enterprise solution with features like Network Storage Volumes, IPv6, BGP/Networking, and more.
GalaxyGate
GalaxyGate is our go-to for Shared Hosting. While GalaxyGate is primarily known for their inexpensive VPS servers, especially among the Discord Bot Hosting community, we personally love their Shared Hosting plans and their quick-to-respond staff team. Love you, Chase!
NameCheap
Namecheap has quickly become our go-to registrar for the various domain names I use for both fun and serious activities. Their website is simple, yet intuitive and has phenomenal support whenever we experience issues.
Cloudflare
Special thanks to Cloudflare and BackBlaze as we use them for our entire network backbone. With several Terabytes stored on BackBlaze's B2 Cloud, to the thousands of users that access those files daily via Cloudflare's secure, private, fast, and reliable proxy; we're grateful for them being part of the Bandwidth Alliance.
Splashtop
Splashtop is an excellent alternative to the wellknown Remote Support tool known as TeamViewer. Their prices are competative and are an excellent alternative Splashtop is an excellent alternative to the wellknown Remote Support tool known as Teamviewer. For Remote Support, Splashtop is my go-to for business, and to assist friends & family. Compared with TeamViewer, it is a better option in terms of value and cost. In my personal experience, it is much easier to remote into an unattended, managed computer/endpoint.
If you're interested in a page like this, send me a message.
DapperDuff ©